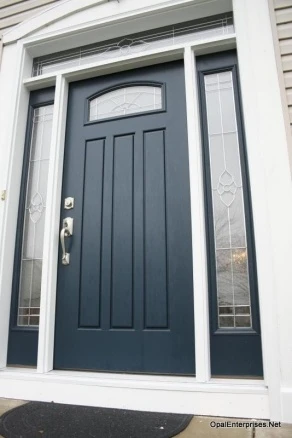 Whether you're getting ready to move or you just want to spruce up your home's exterior, improving your home's curb appeal can be a great way to make your house look great. If you're not sure which projects to focus on first or which ones your house needs, consider these projects.
Home Improvement Project #1: Replace The Front Door
A new front door can instantly make your house look better and homeowners have a lot of options. Consider replacing that old, worn out door with a beautiful wood or fiberglass door. Many of these have windows or other architectural details that can make your home seem welcoming and inviting. Talk to a home improvement company to help you determine whether wood or fiberglass is right for your home — each type has a number of benefits.
Questions? Call 847-380-8868 in Des Plaines and 888-676-6725 in Naperville
Home Improvement Project #2: Install New Siding
If your home is looking drab, make it look fab by installing new siding. New siding, especially fiber cement siding from James Hardie, can give your home a great new look, but it can also provide your home with an impressive return on investment. James Hardie fiber cement siding is designed to last and is resistant to cracking, hail damage, rotting and even termites. Additionally, because its color is baked in, it can save homeowners up to $5000 in repainting costs over 15 years.
Home Improvement Project #3: Add Shutters
If you don't need to install new siding, but you do want to add some visual interest, consider adding some shutters around your windows. Some homeowners may choose to hire home improvement contractors to install them, but handy homeowners may be able to complete this job themselves. The most important thing is that you're choosing the right type and size of shutter for your windows — if your window is extra wide, single panel shutters can look strange.
Learn more about our top-of-the-line products in Naperville 888-676-6725
Home Improvement Project #4: Install New Gutters
Lastly, install new gutters for an improved exterior look. New gutters that replaced old and sagging ones can look better, but they can also improve your home's functionality. Failing gutters could cause water to run over the gutter instead of through it, which can cause problems with your home's landscaping. Imagine a big rainstorm coming through and eroding all of those new flowers you planted!