Let's take a look at this window replacement project in action! Opal crews are currently on site installing windows in Naperville Illinois. Opal Enterprises window contractors are highly skilled and are endorsed as Beechworth Windows Elite Installers. Beechworth manufactures fiberglass windows in the USA with beautiful wood interiors. This is one of our top selling replacement windows right now. They are durable, beautiful, and energy efficient.
Here's the home we're working on right now!
Look at Opal Enterprises crews replacing windows in Naperville!
First we removed the old windows.

DeWalt tools help us get the job done!


We're also replacing the patio door.

Our window company is a smiling and skilled bunch!

Next we Install new Beechworth Windows!
Window contractors installed 11 premium Beechworth double hung windows. Our crews utilized the "new construction" window installation method.
You'll notice these Opal hats on a chilly day 🙂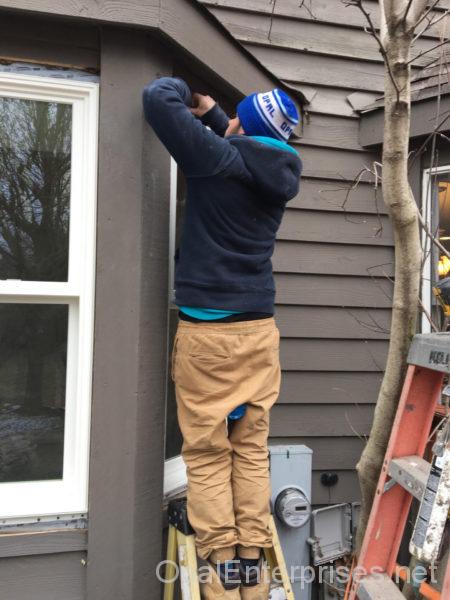 Smile you're on camera!

And now for the finishing touches!
This beautiful home is getting a superior upgrade with Beechworth Windows and Opal's skilled window installation techniques. We'll have more photos to come once the job is complete. Opal offers custom window finishing and trim work to complete the look. We can use your preferred stain or paint to make your new windows the perfect match.
Visit our window showroom in Naperville to see some of the amazing windows we install. You can view different materials, styles, and glass options in person. We serve a wide range of suburban communities. Our service area includes the Naperville region, western suburbs, southwest, and north suburbs.