How Poorly Performing Gutters Can Damage Your Home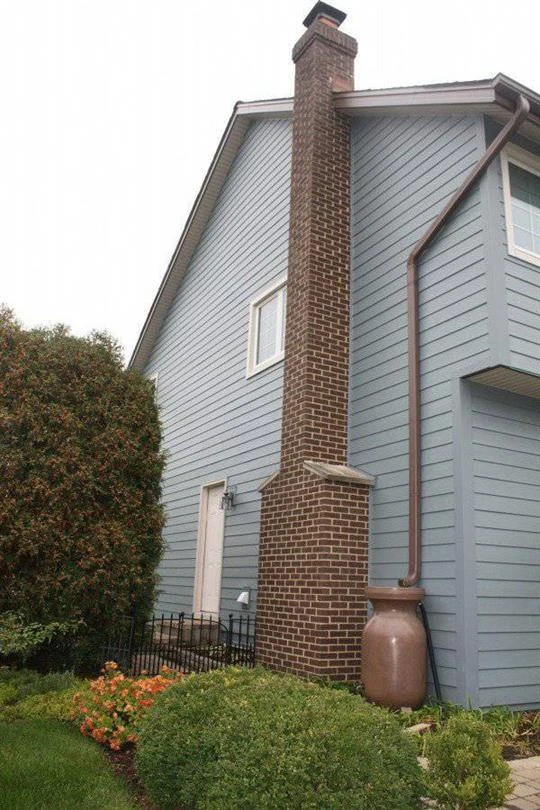 As homeowners, we take a lot of things for granted. We expect our roofing to last forever, we assume our windows will remain draft-free and we expect our gutters to keep directing water away from our homes. But we know intuitively that nothing lasts forever. We realize that our roofing will need to be replaced at some point in the future. Our windows will steadily lose their ability to prevent drafts. And our gutters will become less and less effective at carrying rainwater from our roofing to the ground. Troubled gutters present a unique problem because they're so often dismissed as a low priority. Many homeowners figure that water runoff will somehow reach the ground, even if their gutters are in bad shape. While that assumption is technically correct, it ignores the fact that poorly-performing gutters will still expose your home to considerable damage.
Gutters, Gutter Guards, And Downspouts: A Primer
It's important to be familiar with how your gutter system works in order to fully appreciate the problems that can surface when it fails. There are 3 basic components of every system: the gutters, gutter guards, and downspouts. Gutters are simple pathways that are installed along the perimeter of a home's roof. They collect rainwater and other water runoff. They're installed to slope at a slight degree so that the water travels toward the downspouts. The downspouts are vertically-installed pipes. Their job is to carry water from the gutters to the ground. The bottom of each downspout is arched away from the home to prevent water from collecting in the foundation. Gutter guards are found at the junctures where the gutters connect to the downspouts. They come in different formats, but perform the same basic job — they allow water to pass into the downspouts while preventing debris from doing the same. Together, properly working gutters, gutter guards, and downspouts ensure that water runoff doesn't damage your home
Questions? Call 847-380-8868 in Des Plaines and 888-676-6725 in Naperville
When Your Gutters Become Clogged
If you neglect to periodically clean out your gutters, they may eventually become clogged with leaves, dirt, and other debris. Seemingly harmless, a blockage will cause water runoff to back up, exposing your home to damage. For example, your gutters may overflow, with water spilling over the sides onto your home's foundation. If the water collects there, it can drench the soil. In turn, the soil, made heavier by the water, can cause cracks to develop in the foundation. Suppose the water doesn't spill over the sides of your gutters. Instead, it remains trapped within the pathways. This places your fascias at risk. The fascias, typically constructed of wood, are located under the edge of your roof behind your gutters. They run horizontally along your roof's perimeter. Clogged gutters will expose the boards to water, which can slowly cause them to rot and fall apart.
Damage To The Foundation Can Lead To Mold Growth
A cracked foundation can set the stage for mold growth. As cracks allow water to leak into your home, mold will develop in the flooring, basement, and walls. The more humidity there is in the air, the faster and more extensive the growth. Mold in the home can trigger asthmatic attacks, as well as a variety of allergic reactions. Some individuals may even experience respiratory issues. The severity of the symptoms varies by the individual.
Learn more about our top-of-the-line products in Naperville 888-676-6725
Cracks, Leaks, And Other Signs Of Trouble
How can you determine whether your home's gutter system is working properly? First, get into the habit of cleaning your gutters at least twice a year. That alone should prevent blockages that cause water to back up and spill over the sides. Second, while you're cleaning your gutters, look for cracks. Make a note of any that you find, even if they're tiny. Small cracks will grow with time, allowing water runoff to fall onto your home's foundation. Apply silicone caulk to fill the cracks. Third, listen to how your gutters perform on rainy days. You'll be able to tell when rainwater is being properly directed to the downspouts. You'll also be able to tell when water is overflowing the sides of your gutters and hitting the ground beneath them. When your gutters fail to do their job properly, your home becomes vulnerable to extensive water damage. It's important to identify the reason (or reasons) for the failure as soon as possible. Small problems, such as tiny cracks or clogs stemming from accumulated debris, can be easily addressed. Bigger issues may warrant replacing the entire gutter system.