Yes! You can achieve the look of natural cedar on your home without using cedar siding.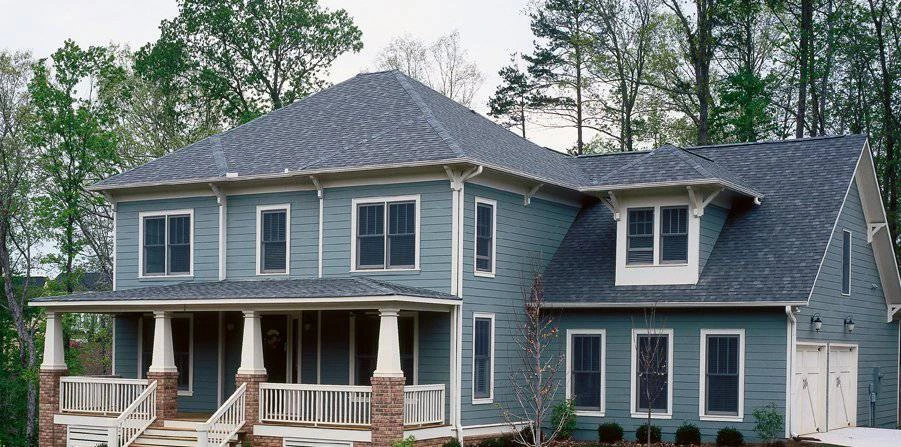 James Hardie Siding comes in a few different styles that can replicate the look of real wood planks and shake! It's a sustainable siding material that's even more durable than wood. James Hardie siding is made of fiber cement which is a blend of cement, sand, water, and around 10% cellulose pulp. While it does contain cellulose pulp, which originated from wood, it's a small percentage and it's responsibly sourced. Cellulose pulp is normally made of wood by-products, sawmill residue, soft woods, fiber crops, and recycled paper. Some of the James Hardie siding ingredients are recycled materials, and the siding itself can be recycled up to 4 times! You're going to save a whole lot of cedar trees by choosing James Hardie siding with many other benefits.
Choosing James Hardie fiber cement is a smart choice.
James Hardie Siding is
Beautiful!
Resistant to rot & insects, much better than cedar.
Doesn't require any wood chemical treatments.
Very Long Lasting
Naturally Fire Resistant
Durable in Harsh Weather
Responsibly Sourced, Local & Sustainable
Save a Cedar – Plant Hardie on Your House!
Sources: