Here's a fun tip from our friend Bob…
"I was putting up a curtain rod, and I used the folded sticky note to catch the wood from the drilled holes."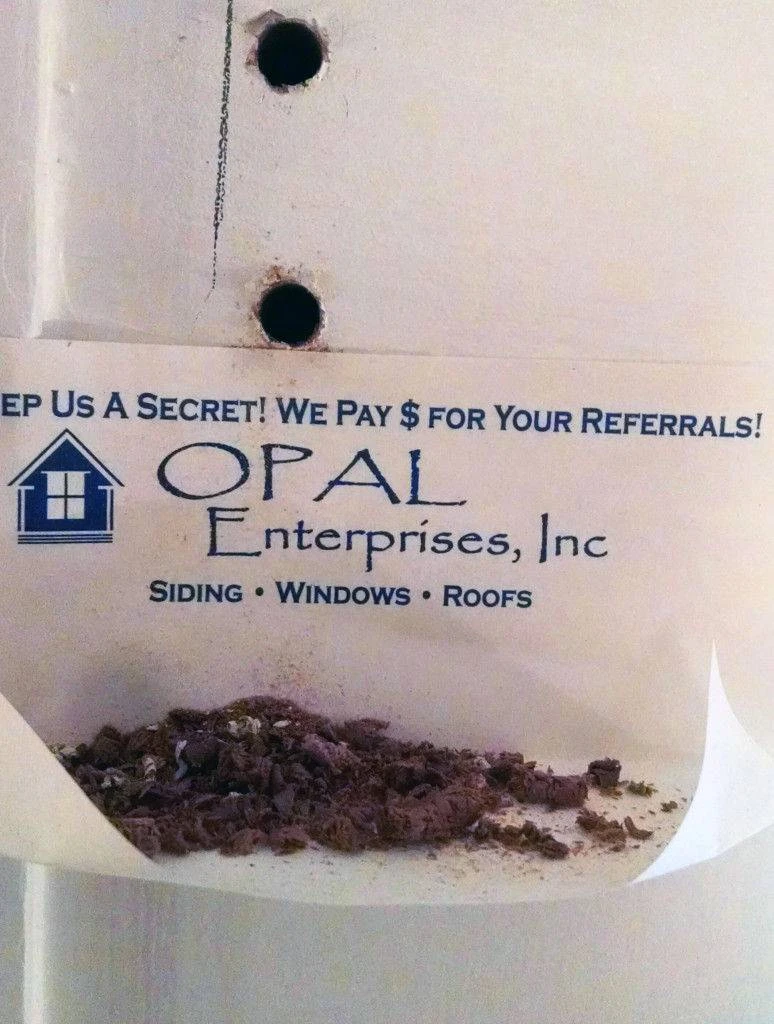 Thank you Bob for sharing this great idea with us!!!
Questions? Call 847-380-8868 in Des Plaines and 888-676-6725 in Naperville
How to do it?
Place sticky note on the wall, right under where you plan to drill a hole.
Fold it lengthwise so that it creates a ledge.
Fold the corners up to create a catching edge so the sawdust stays in place.
Presto! You have a quick and easy dust catcher.
After your done carefully fold it up and toss it in the compost. No mess, less stress!
Any sticky note can be used for this, but an Opal sticky note is best! How to get an Opal sticky note? Well, just stop on by our showroom or schedule a consultation with one of our fantastic project consultants. Our friend Bob had this sticky note handy, because we had replaced the roof on his home. He shared his Opal experience on Google+
-Contact us here-